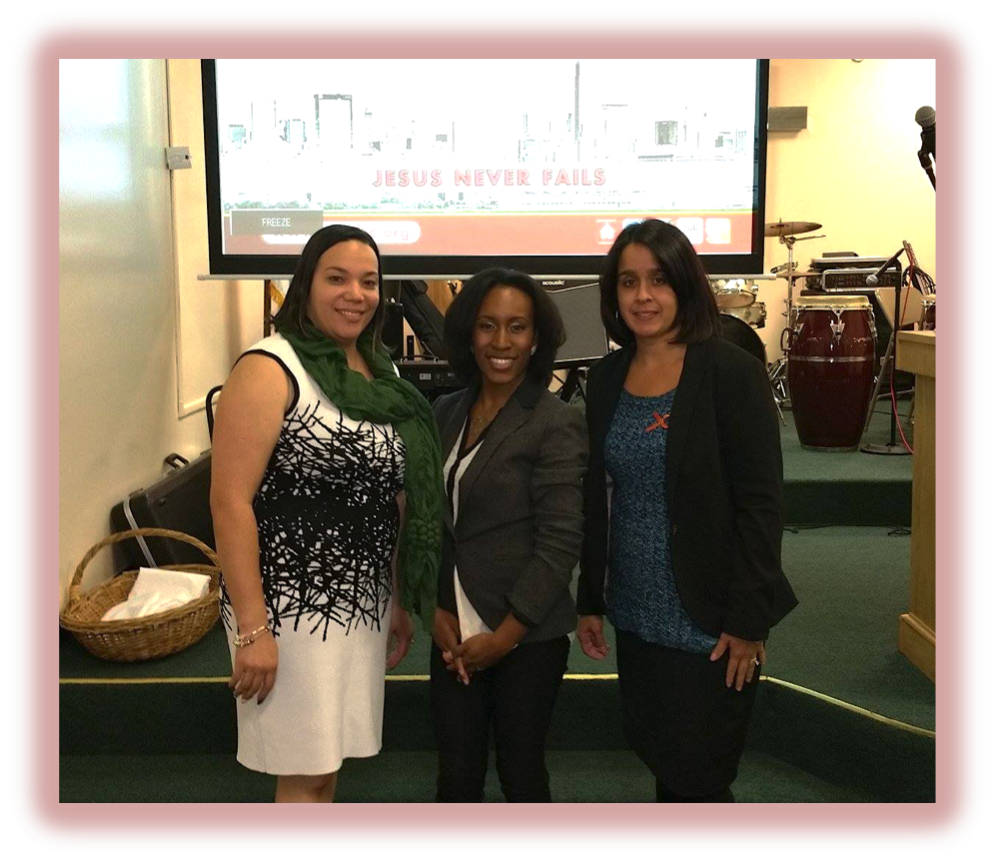 Women of Worth Leaders (from left to right):
Karlisse Almonte (assistant leader), Melissa Aybar (ministry leader), Racquel Hernandez (assistant leader).
Description:
We are a ministry that is bringing together women from various lifestyles and generations. We are women seeking the Lord and His unique purpose for each one of us.
Vision: We desire to build up women through discipling and bonding so they can identify their worth in Christ.
In understanding who we are in the Lord we can further edify the body of Christ and live lives that bring glory to our Lord and Savior, Jesus Christ.