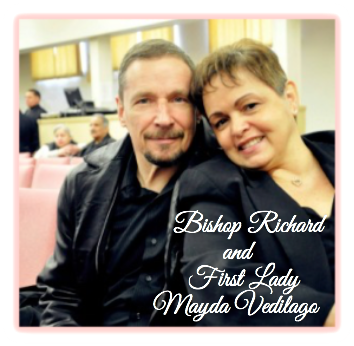 Bishop Richard and Lady Mayda Vedilago sit at the helm of our headquarters, as the Pastoral Servant-Leaders of our Ozone Park Branch.
They are covered in ministry by an anointed Executive Board of servant-leaders, as they serve a loving, vibrant, and growing family of faith.
Thank you for the extension of you time, talent, and treasure as we walk forward by faith together.

SUNDAY
SUNDAY SCHOOL
12:15PM
WORSHIP SERVICE
12:30pm
FRIDAY
WORSHIP SERVICE
8:00pm
** The first Sunday of the month the service is joint with the Spanish Dept.
for a bilingual service at 10:00AM