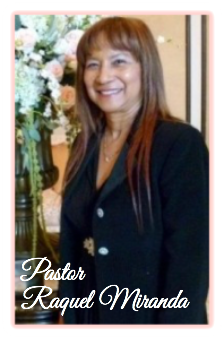 It gives me great joy of your visit to this page. I want to tell you that God is good, continues to be so and has the power to rescue humanity from condemnation. It is a great pleasure to share that Christ still heals and saves. And that He is STILL returning soon even if the world with its negative 'voices' may try to say something else. Jesus is the same today, tomorrow and forever! It is the desire of this Church to help you receive Christ as your Savior and to be able to enter the Kingdom of Heaven with the Children of the Lord. It is our job to invite all men and women to a beautiful place beyond the sun. Come! God bless you.
Me gozo con tu visita a esta pagina. Quiero decirte que Dios es bueno, lo sigue siendo y tiene el poder para rescatar a la humanidad de la condenacion. Es un grande placer compartir contigo que Cristo todavia sana y salva. Y que TODAVIA viene pronto aunque el mundo con las 'voces' negativas traten de decir otra cosa. Jesus es el mismo ayer, hoy y por todos los siglos! Es el deseo de nuestra Iglesia ayudarte a recibir a Cristo como tu Salvador y para que puedas entrar al Reino de los Cielos con los Hijos de Dios. Es nuestro trabajo convidar a todos los hombres y mujeres a un lugar precioso mas alla del sol. Ven! Dios te bendiga

SERVICE TIMES/HORARIO DE SERVICIOS
Ahora Reunion en 89-12 101st Ave.
sunday/DOMINGO
SUNDAY SCHOOL/WORSHIP
ESCUELA DOMINICAL/ADORACION
3:30 PM
EVANGELISTIC SERVICE
CULTO EVANGELISTICO
4:30pm
WEDNESDAY/MIERCOLES
PRAYER /ORACION
BILINGUE
7:30pm

Mission: Dominican Republic