It's A New Beginning!
SUNDAYS
Spiritual Enrichment: 10:15 AM – 11:00 AM
Online@ bit.ly/shabachzoom-eny
Worship: 3:00 PM – 5:00 PM
Meeting at Rochdale Branch
@ 134-40 Guy R. Brewer Blvd.
Contact
pastorb@shobc.org |

347.635.0461

"We thank God for the privilege He has afforded us to serve the people of God on this side of Zion. It has been a great privilege to stand in the grace of God and glorify His name, as we seek to edify the people God has called us to lead and serve. As Royal Priests engrafted into the body of Christ, we continue in our call empowered by God through the Holy Spirit to make disciples who make disciples who love Jesus Christ; who obey, honor, and serve Him; Who live for the glory of Christ so that we may be the tabernacle of prayer and praise that God is building unto Himself; We invite you to join us in the next leg of our journey in authentic worship, engaging fellowship, and a compelling Word, because Jesus Never Fails."
Pastors Emery and Stephanie Barber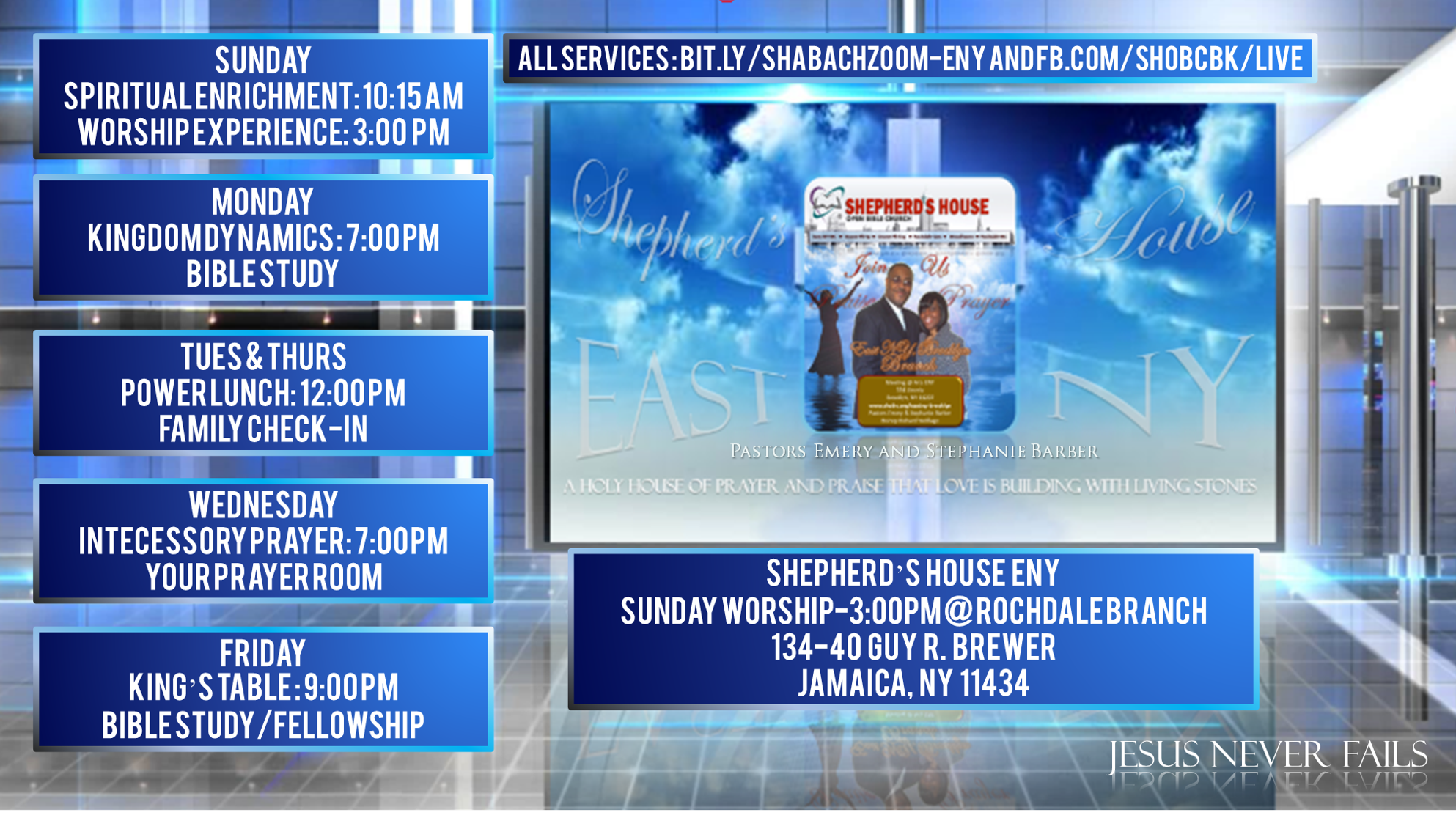 Kingdom Dynamics

(Bible Study)
Mon. WeConnect: 7:00 P

M
VideoConference:

bit.ly/shabachzoom-eny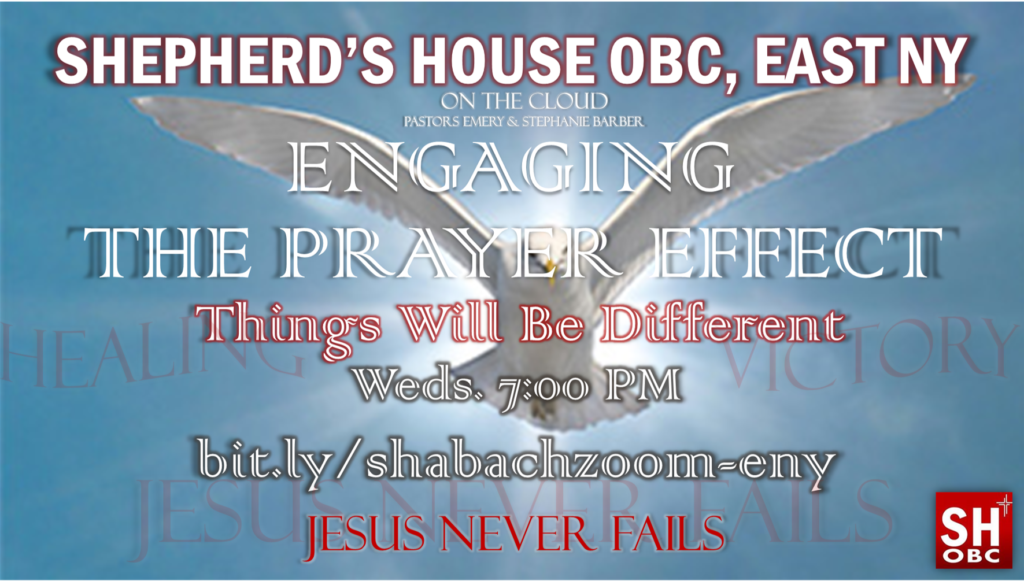 Join us for Prayer
Wed. Prayer room: 7:00 PM
VideoConference:
bit.ly/shabachzoom-eny
"Engage the Prayer Effect"
Kings Tables
are small gatherings of men, women and youths that meet weekly on Fridays for the purpose of growth, both relationally and spiritually, toward life-changing discipleship.
This allows us to engage the privilege of experiencing connection and life transformation in our church as we share the Gospel of Jesus Christ with others. Whether we meet in homes or cafes, you'll find that each group is unique in nature, but all share a few key things in common.
Some groups are more social and soul-care focused, some are more study based, working through the Bible or book studies, and yet others have topical focuses like marriage and families, or business and finance – all through the lens of scripture.
Kings Table (Bible Study & Fellowship)
Location to be announced.
Live Streamed at Link Below on Fridays at 9:00PM