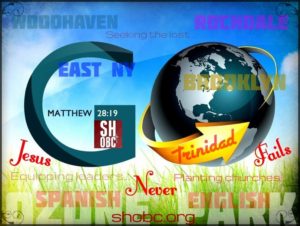 SHEPHERD'S HOUSE GLOBAL MINISTRIES
14 Agard Road, Point Fortin, (Upstairs SFCCU)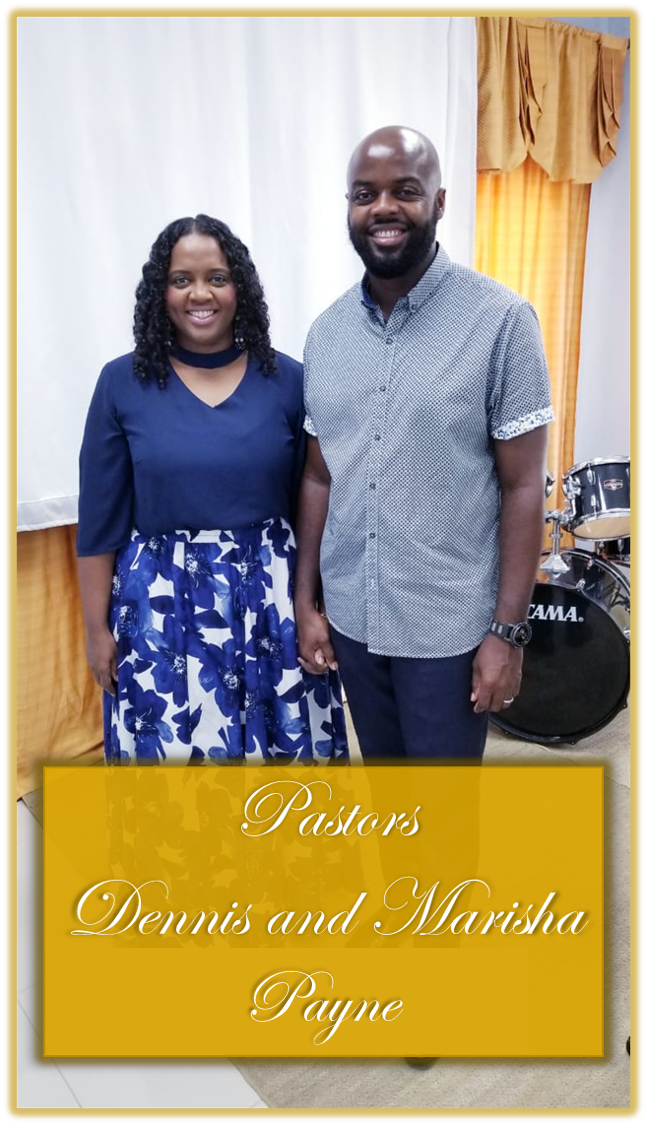 Greetings! This is Pastors Dennis and Marisha, of Shepherd's House Global Ministries, in Trinidad!
We remain excited about what the Lord is doing in Trinidad. Please keep the servants of the Lord in prayer as we continue to engage this great endeavor for the glory of God.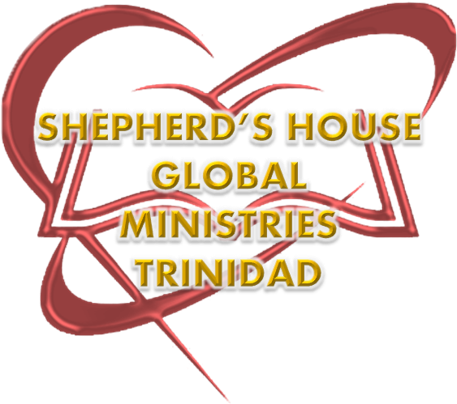 SUNDAY SERVICES
Sunday Worship
9:00 AM
MONDAY
Bible Study (Every other Week) : 7:00 PM
TUESDAY
NEW BELIEVERS CLASS ON Zoom : 7:00PM
WEDNESDAY Prayer, Healing, & Deliverance : 6:00 PM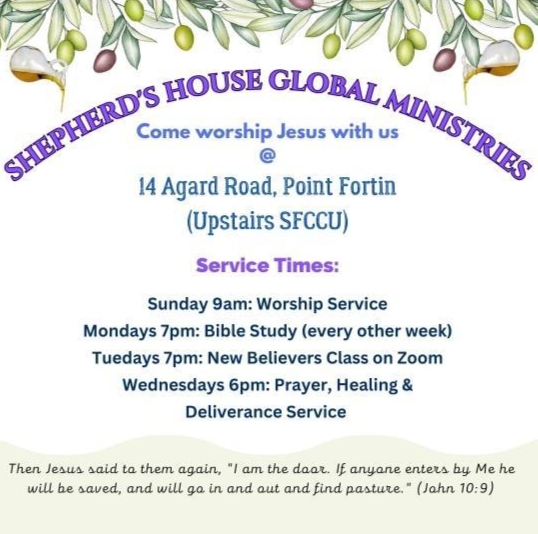 Shepherd's House Global Ministries,
Trinidad

At Shepherd's House you'll find that we take the Great Commission very seriously, and we're delighted to Go and teach all nations what Christ has taught us! Our hope is to share the love of God with the communities that we have been called to serve and impact change for God's glory and our good! Join Us!